What happens if you connect a VGA and HDMI display at the same time to a recorder? Follow
For V7 and V8 reorders, both screens will just have a similar display. This is a mirrored display on both screens rather than an extended display.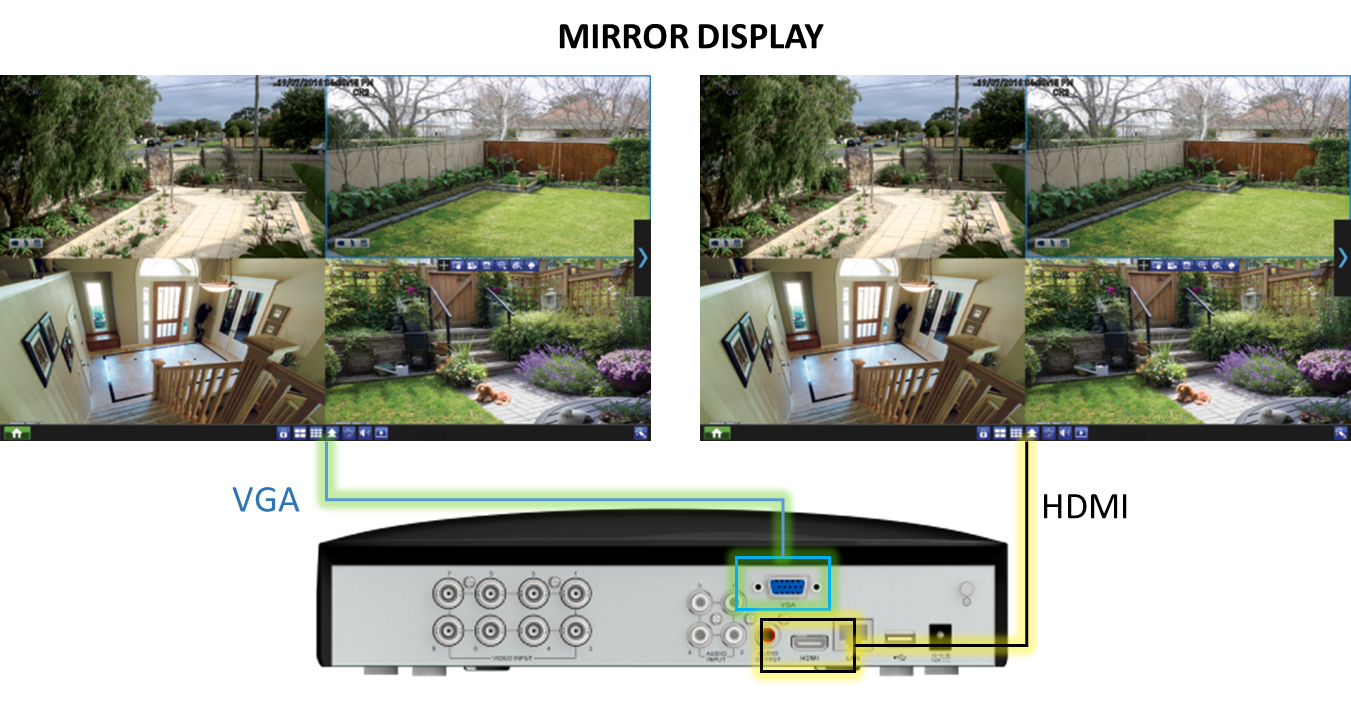 Keep in mind that the resolution set on the recorder should be compatible on each display to achieve this; otherwise, one display might not show anything or may give you an error message such as Video Mode Not Supported or Signal Out of Range or No Signal.
Note: The use of video splicers is NOT recommended nor supported for extended display.