How does a Thermal-sensing camera work? Follow
The camera's PIR sensor detects heat which helps eliminate false triggers caused by shadows or something similar.
A recorder will record if it detects movement of any sort from what the camera can see.
It detects best if people move ACROSS the area (see green check mark) THAN TOWARDS (see red X mark) the Thermal camera.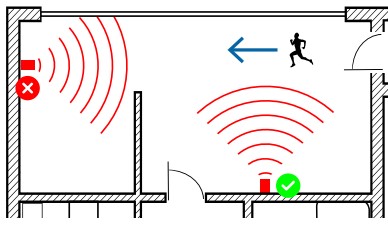 A Thermal-sensing capable security system or camera needs to meet both heat sensing and motion triggers. This means that the DVR will only record if it detects heat and motion.