Warning: You can only pair your device when in Home mode. Follow
Older versions of the Swann Security Apps show a pop-up indicating that you must switch to "Home" mode manually first before device pairing can proceed. This has been automated in the new version of the Swann Security app.
Please update as per App version requirement and follow the steps below.
Tap Change.
The app will automatically switch to "Home" mode.
and proceeds to the QR code scanning page.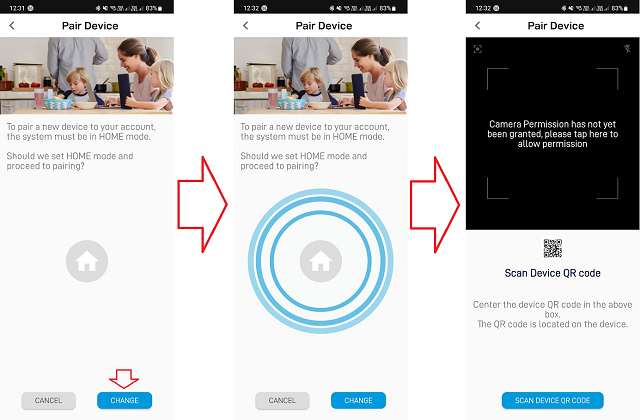 NOTE: This requires Swann Security app ver. 2.9.49 or later for Android.
NOTE2: This feature is not yet available for IOS, you will need manually set it to Home mode before pairing a device.