How do I see the Setup or Startup Wizard of my DVR / NVR? Follow
1. You need a TV or monitor with an HDMI or VGA port.
The Startup Wizard of the DVR / NVR can only be seen from a TV or monitor that is connected via HDMI cable or VGA cable to the DVR / NVR. It is not possible to set up the Startup Wizard via mobile phone nor via laptop / desktop computer (unless your computer has a VGA IN or HDMI IN port. Most computers only have HDMI OUT. Please contact your computer manufacturer). Please see What kind of TV or monitor is compatible with my DVR / NVR?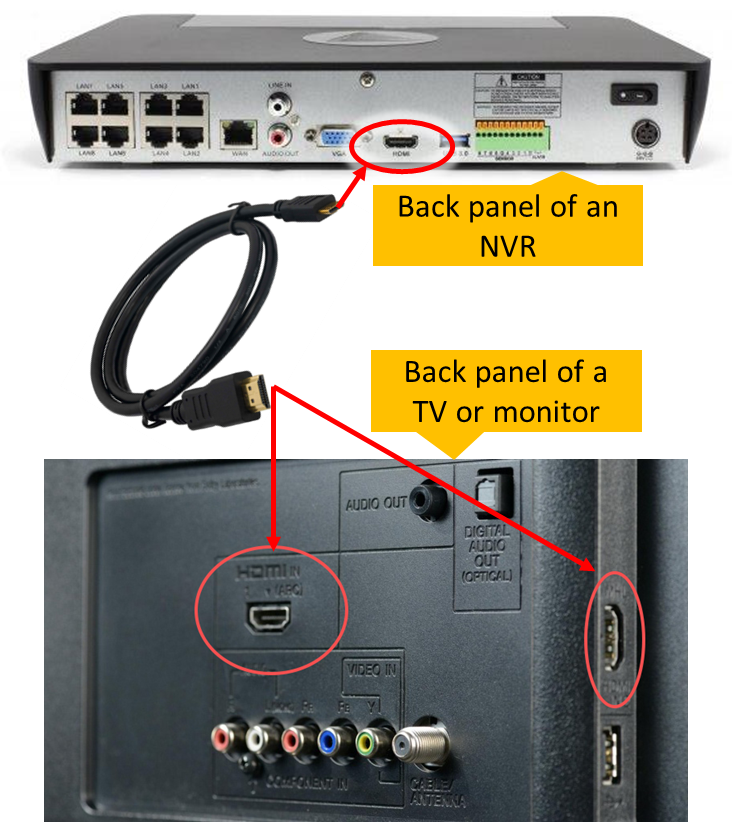 2. The DVR / NVR must be new out of the box or factory reset
Upon turning on the recorder for the first time, you will get the Startup Wizard. If a password was already set up in the DVR / NVR, then you cannot change the password anymore until you remember your password or perform a password reset (system factory reset).
If you do not know the password of your DVR / NVR, please see How to reset the password or get the recovery code of your DVR/NVR/NVW. By resetting the password, you will be able to get the Startup Wizard to set a new password.
3. If you know the password, you can still access the Startup Wizard to change other settings
Right-click to see the task bar. Then left-click on the wand icon beside date and time on the task bar to pull up the Startup Wizard. You must enter your DVR / NVR's password to proceed in the Startup Wizard.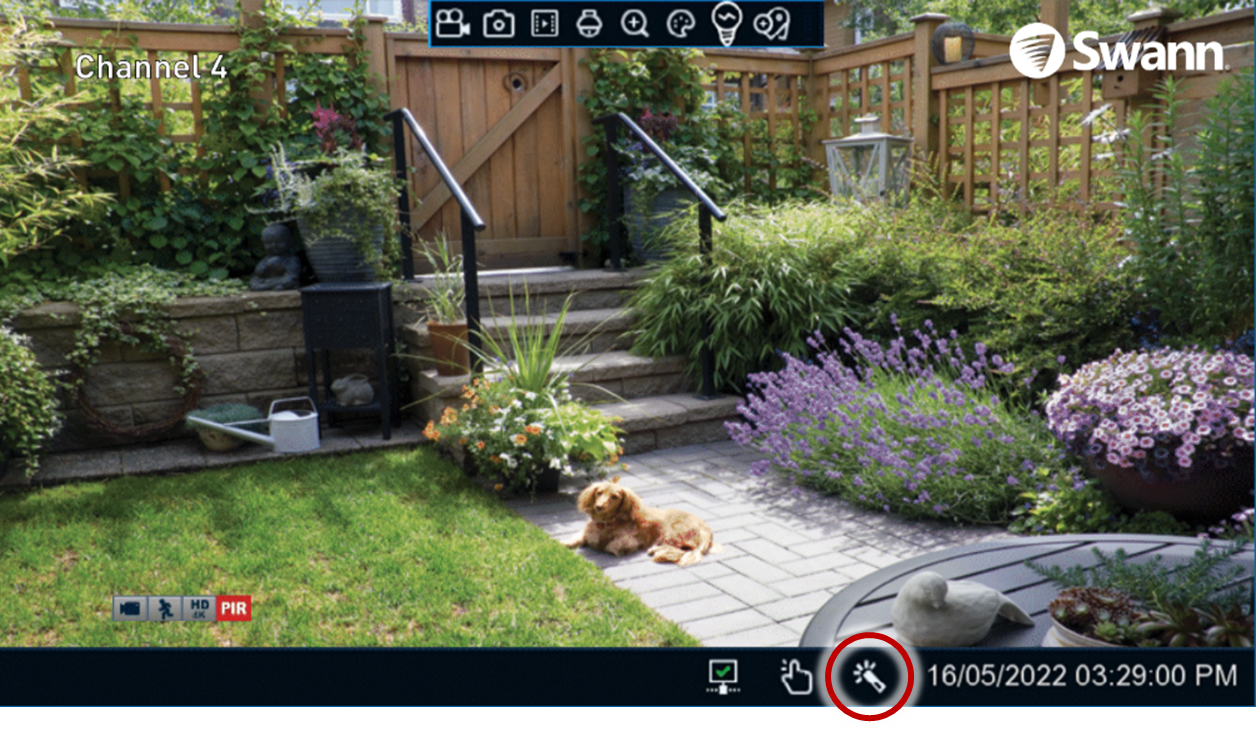 Note: The Startup Wizard only displays part of the settings that you can configure in your DVR / NVR. You can log into Setup to see more settings. See this page to download the user manual (for the Main Menu) and the Wizard Startup Guide (for the Startup Wizard): Swann Security System User Manual (V8 units - 4480V, 4480RN, 4480G, 4580V, 4580G, 4580RN, 4680, 4680A, 4680RN, 4685, 4685RN, 4780V, 4ch 4980V, 8ch & 16ch 4980, 5580, 5580A, 5580G, 5580G2, 5580RN, 5580RU, 5680, 5680A, 5680RN).