How to block trees or unwanted movement from recording in my DVR / NVR Follow
Cameras with PIR sensors can pick up heat from non-human objects within the field of view as well. For example, trees or swaying objects under sunlight.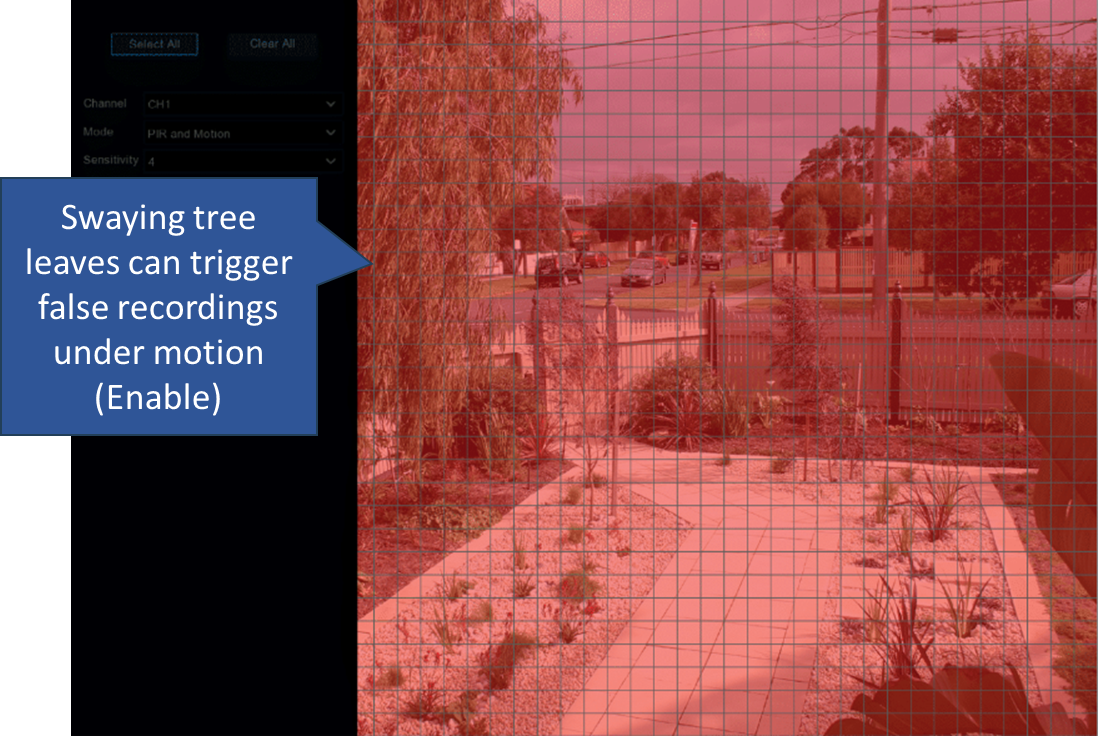 Fix 1: Customize the area to allow for thermal and motion detection in some areas
Login to Setup > Main Menu > Alarm > Detection.


Click on the Gear icon beside the Channel number you want to customize.
Deselect the areas where the false triggers (trees or swaying objects) are.

Right-click the mouse to exit that page.
Click on Apply to save.
Any movement on the red areas or boxes will be picked up.
Fix 2: Relocate the cameras or adjust the camera's neck to point away from these heat sources.
The ideal position of the camera is 7-8 feet high, pointing downwards at an angle to cover the area where people will be walking across the camera's path, and pointing the lens away from direct sunlight.