Wireless Cameras LED Status (Devices that use Swann Security app only) Follow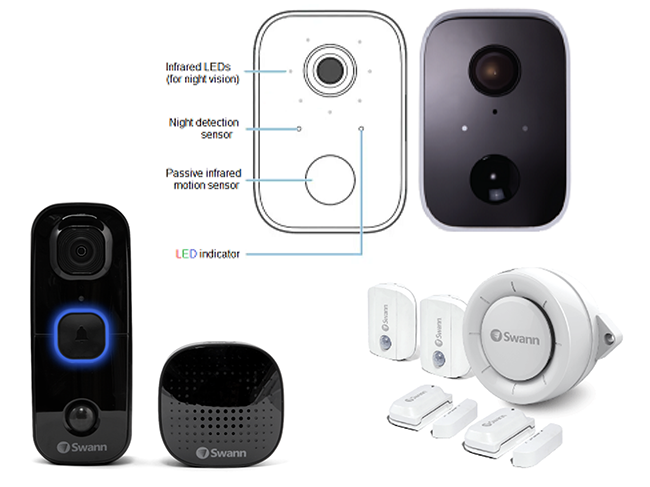 The LED light and Infrared LEDs on the wireless cameras indicate the following:
Note: The images below are for Swann Swifi-CoreCam unit. LED indicator and Infrared LEDs location for other wireless cameras can vary. Please refer to your device's Quick Start Guide manual for accurate placement.
LED
Status
Description

LED indicator is Solid red

The camera is currently recording an event or live streaming via app.

IR LEDs are Blinking

Note: For Floodlight Security Cameras (SWIFI-4KFLOCAM), the LED indicator will blink instead during firmware update.

The camera is doing a firmware update. 

Note: Please DO NOT power off or disconnect from the internet!

LED indicator is Solid blue 

For battery operated units, this indicates that the camera is currently charging. 

LED indicator is Slow Blinking blue 

The device is in pairing mode.

LED indicator is Fast Blinking blue 

The device is searching or connecting to a network.

Note: Please note that the device in this state is already paired or linked to an account.

LED indicator is Blinking purple

Low Battery (for battery operated units)
Low Wi-Fi signal (for FLOCAM / SLMFLC / FOURTIFY units)
Camera is offline (for TRACKCM)