How to change the alarm/chime of the Indoor Alarm Receiver of the Home Doorway | Driveway | Gate | Alert kit? Follow
This article applies to the receiver of the following alert kit models: 
SWADS-ALARMS: Home Doorway Alert kit
SWADS-ALARMK: Driveway Alert kit
SWADS-GATEAK: Gate Alert kit
The kits above contain an Indoor Alarm Receiver, which is pre-configured with only 3 sounds.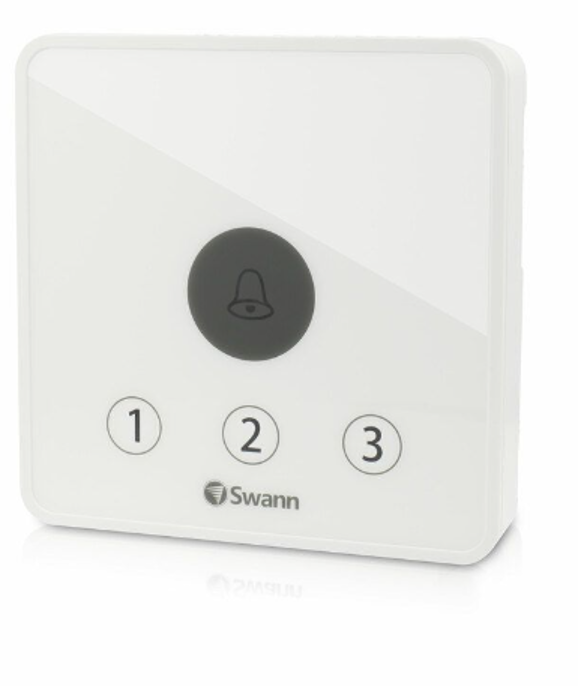 The type of alert sound CANNOT be customized nor changed. We recommend that you pair to sensor channel 3 for a more pleasant option.
| | |
| --- | --- |
| Sensor Channel | Alert sound |
| 1 (default) | Warning alarm tone |
| 2 | Klaxon (horn) alarm tone |
| 3 | Pleasant electronic buzzer alarm tone |
The alert sensor (SWADS-ALSEN1), gate sensor, or doorbell that is included in your kit can be paired to one of these sensor channels.
For instructions on how to pair the Alert Sensor to a sensor channel, see below or check the user manual that is provided with your kit, or you can find the softcopy here based on the model that you have: Home Alarm Systems & Accessories.
How to change sensor channel:
Place your sensors faced down to avoid triggering them.
Press and hold the Reset button on the back of the Indoor Alarm Receiver until all the LED indicators light up. This resets the receiver. Any sensors that you have will need to be assigned to a channel again. Sensors can only be paired one at a time, following steps 3 and 4 below.
Decide which channel (1, 2 or 3) you want the sensor to be assigned to, then press and hold the desired Sensor Channel button on the back of the Indoor Alarm Receiver until the LED indicator for that channel lights up.
Within 10 seconds, trigger the sensor by lifting it up. The Indoor Alarm Receiver sounds the channel alarm and flashes the channel LED to confirm successful pairing.