What hard drives can I use with my DVR or NVR? Follow
This applies to Swann recorders with pre-installed internal hard drives for recordings. The type of hard drive compatible with Swann DVRs and NVRs are surveillance-type hard drives, which are connected via SATA cable. Before you decide to upgrade your internal hard drive, you MUST know the type, capacity, and size that your model is compatible with:
Compatible Type by Brand
 The following surveillance hard drives are compatible with Swann recorders: 
Seagate Skyhawk™ by Seagate
Western Digital Purple™ by Western Digital
S300 by Toshiba
They vary in capacity and size, so check below to identify what is compatible with your recorder.
Compatible Capacity
This is the maximum number of storage capacity in gigabytes or terabytes that a hard drive has which varies in compatibility with your recorder.
Most Swann recorders are pre-installed with a hard drive internally. If you wish to upgrade the capacity of your hard drive, you need to check with our Technical Support for the maximum capacity that your recorder model will support. The maximum capacity varies by model number.
Customers with Swann Security and HomeSafe View app-compatible products can inquire via phone.
Compatible Size
Should you wish to upgrade your hard drive, ensure to acquire the same size dimensions as the one in your recorder. Surveillance-type hard drives come in two sizes:
If you are unsure, customers with Swann Security and HomeSafe View app-compatible products can inquire via phone.
Compatible with External Hard Drives
If your DVR or NVR has an eSATA port on the back panel, it means your recorder is capable of connecting an external surveillance-type hard drive.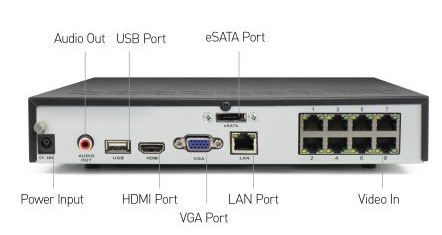 The function of the external eSATA port may either be for exporting recordings or recording depending on the chipset of your recorder model. For example: Can I use an external SATA hard drive to my DVR8-3000 to increase recording capacity?
The following recorder series have an external eSATA port for a hard drive of up to 3TB in capacity for external recording: 
NVR-7072 NVR-7082 NVR-7300 NVR-7400
Compatible microSD Cards 
If your recorder model contains a microSD slot, it can support up to 128GB capacity for the microSD card.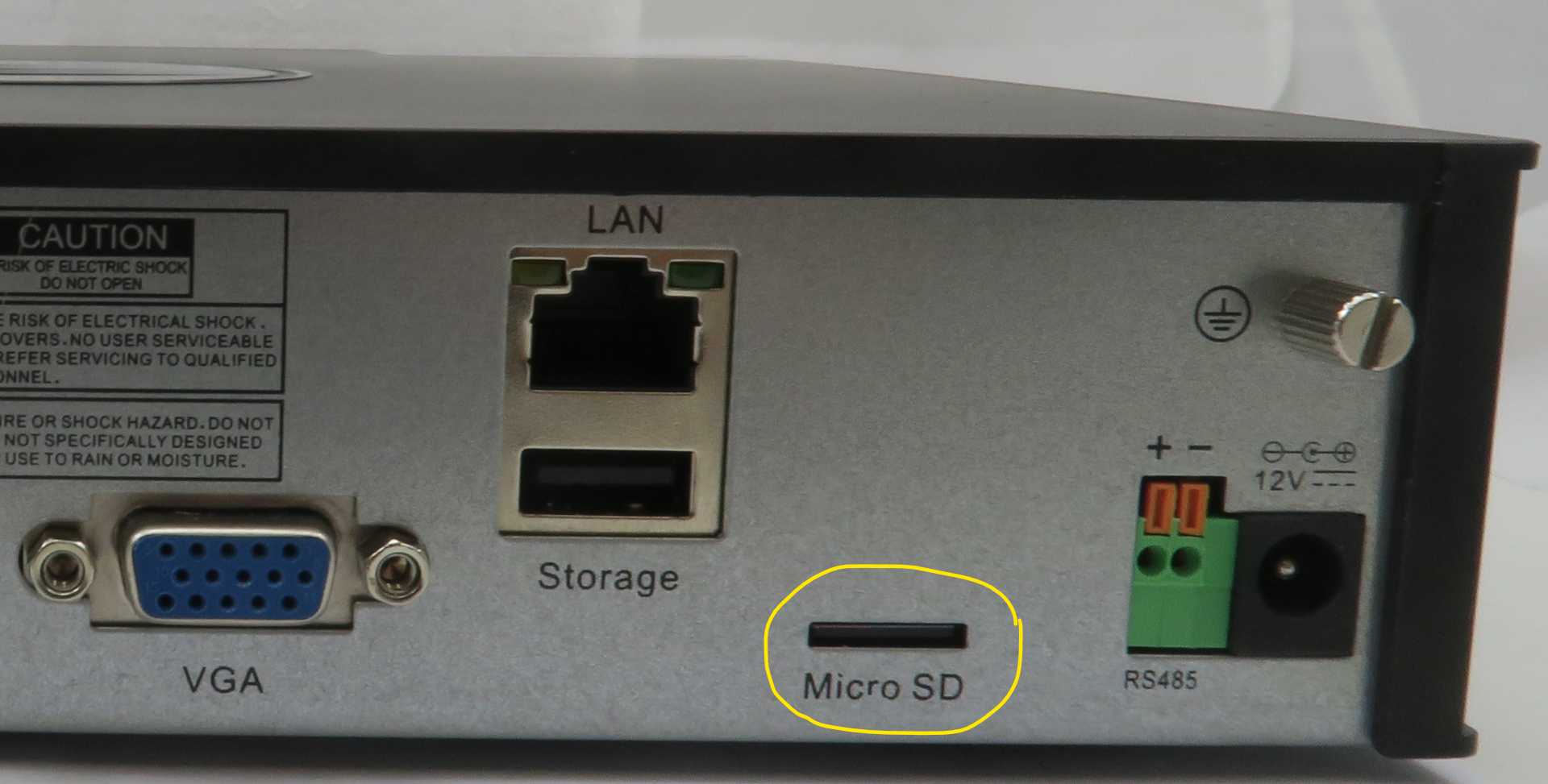 The following recorder models are compatible with up to 4TB capacity for the hard drive and 128GB capacity for the microSD card.
DVR-4480G DVR-4480RN DVR-4480V DVR-4685 DVR-4685RN DVR-4480 NVW-490
Note: Simultaneous recording to both the internal hard drive and microSD card is not supported. If there is a hard drive internally, recording to the hard drive will be prioritized. 
Not Compatible
Solid State Drives (SSD) for DVRs are NOT ideal for continuous recording, operation in high temperature setting, and large disk space. A DVR's intention is reliability not speed. SSDs are very fast, but it will wear out eventually when writing happens frequently. Using an SSD is at your discretion.

Desktop hard drives are not recommended as their low speed can cause playback skipping and errors. They are not optimized to support 24/7 read-and-write access. 

USB External hard drives

are not compatible with Swann recorders for real-time recording.