NVRx-8000 4K NVR Firmware release (w/ cameras) Follow
A new firmware has been released for the NVRx-8000 and all related cameras (NHD-850 and NHD-880 cameras). A number of improvements have been made.
Current Version 2018-09-04
Previous Version 2017-11-15
Stability improvements
Remote connectivity refined
Smart Search improvements
Previous Version 2017-08-02:
Improved UID remote access responsiveness
Added Smart Search area selection
Previous Version 2017-03-30:
The admin password of the recorder will now be copied to all the cameras as well to improve security
Activating a password reset on the recorder will now reset all attached camera passwords as well
All camera substreams will be set to h.264 encoding by default (corrects black screen viewing/playback on the phone apps)
General bug fixes and some specific errors with copying camera settings to other cameras
IMPORTANT NOTES:
It is best practice after a firmware update to clear the settings of the recorder (factory reset) to remove any old settings that may conflict with the new firmware. If you notice any unintended operation after the update, you should immediately note the settings that you have changed on the recorder and then factory reset to restore the settings to their defaults.
Only recordings made after changing the substream to h.264 will be playable on the phone apps.
Quick instructions:
Firmware files can be used as is. Place them one at a time on a USB memory stick.
Insert the memory stick into a free USB port on the recorder.
Camera upgrade:
Open the recorder's main menu and go to Camera. The first page will be Camera - IP Camera.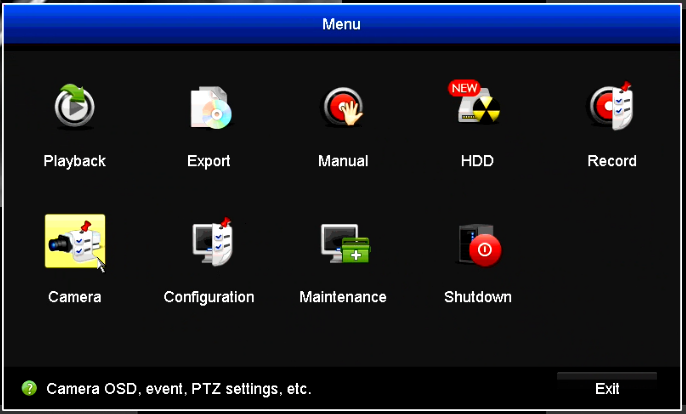 At the top of the list on the very left, there will be a check box next to the column name, Camera No. Check the box to select all your cameras.
Select the Upgrade button at the bottom of the list. This will open the file search window. Select the USB stick if not already selected and then select the 'digicap.dav' file (the camera firmware) from the list. Then click the Upgrade button at the bottom of the window to start.
Recorder upgrade:
Open the recorder's main menu and go to Maintenance > Upgrade.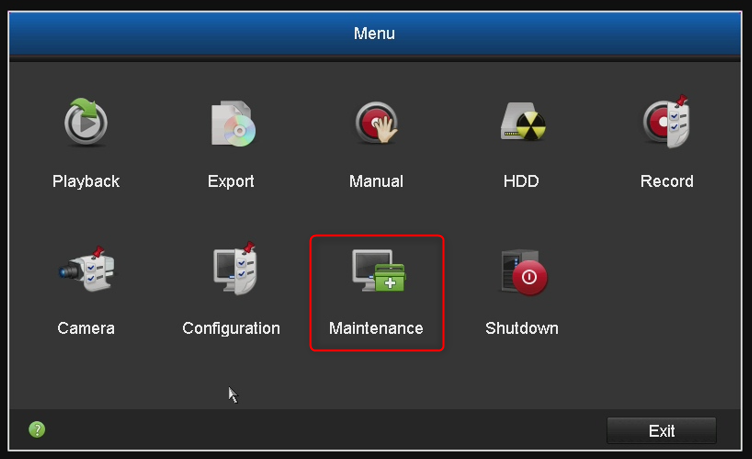 In the Local section, select the 'digicap.dav' file (the recorder firmware) and then select the Upgrade button at the bottom. DVR should then load the new firmware and reboot.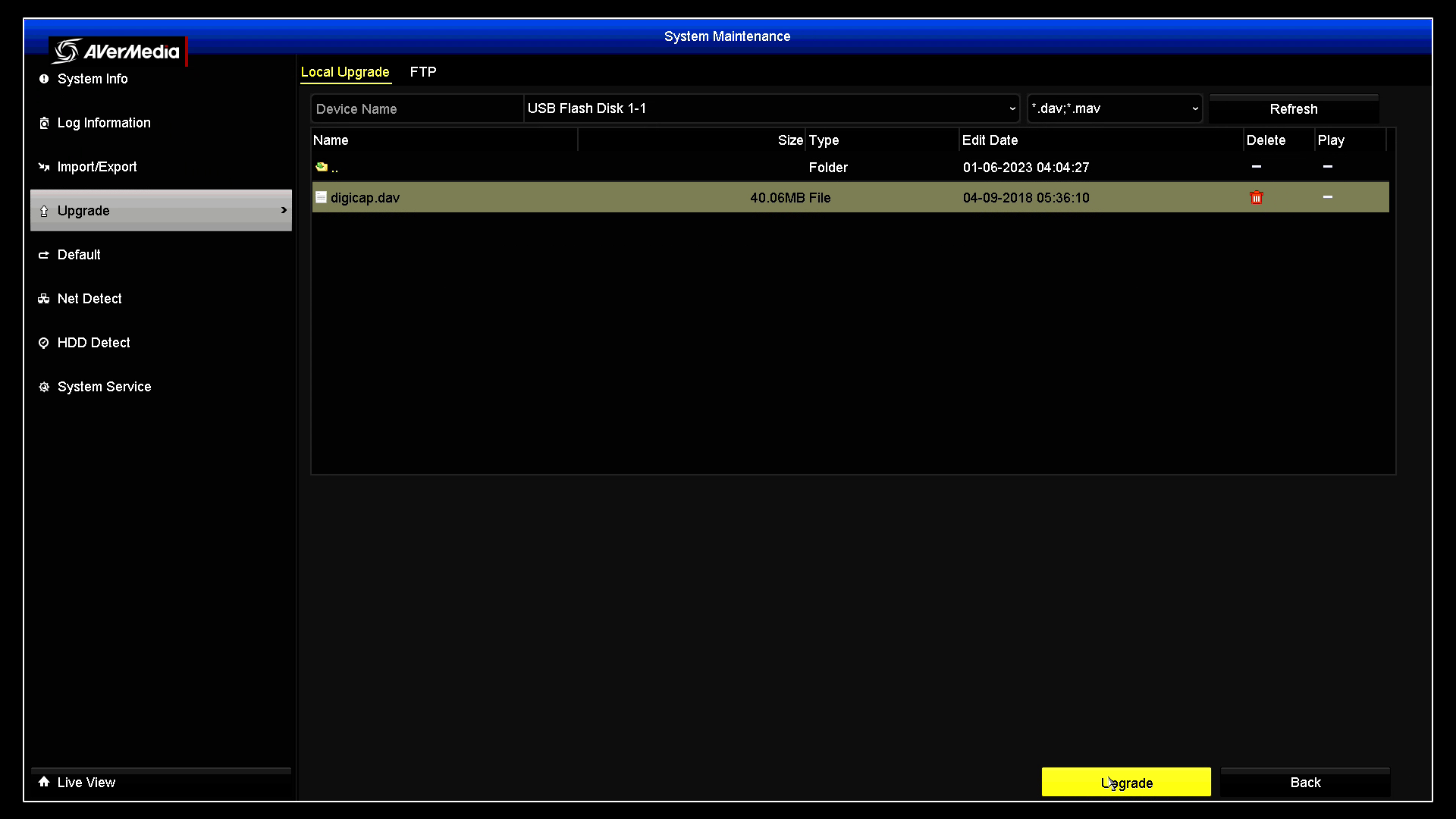 After reboot, you may be asked to create a new password.