Video Loss Troubleshooting for NVRs (basic connections) Follow
This is a basic setup guide that you need to double-check if in case your cameras are not showing any images. This guide will show you a bit more detailed version of your Hardware QSG that came with your unit. You might see Video Loss, No Link, or No Video on your screen and if that is the case, then we need to check their connections first.
What error message do you see on the screen?
We need to identify first the error message that your screen shows.
If you see No Signal, Video Mode Not Supported, or Signal Out of Range, check this article to help you out:

Video Mode Not Supported or Signal Out of Range or No Signal

If you can access the Menu interface of your recorder, but you see No Video, Video Loss, or No Link, it is just your cameras that are not showing images. Read the rest of the article to learn how to fix it.



(from NVR-8000)
(from NVR-8580)
Here is an overview of the things we need to check: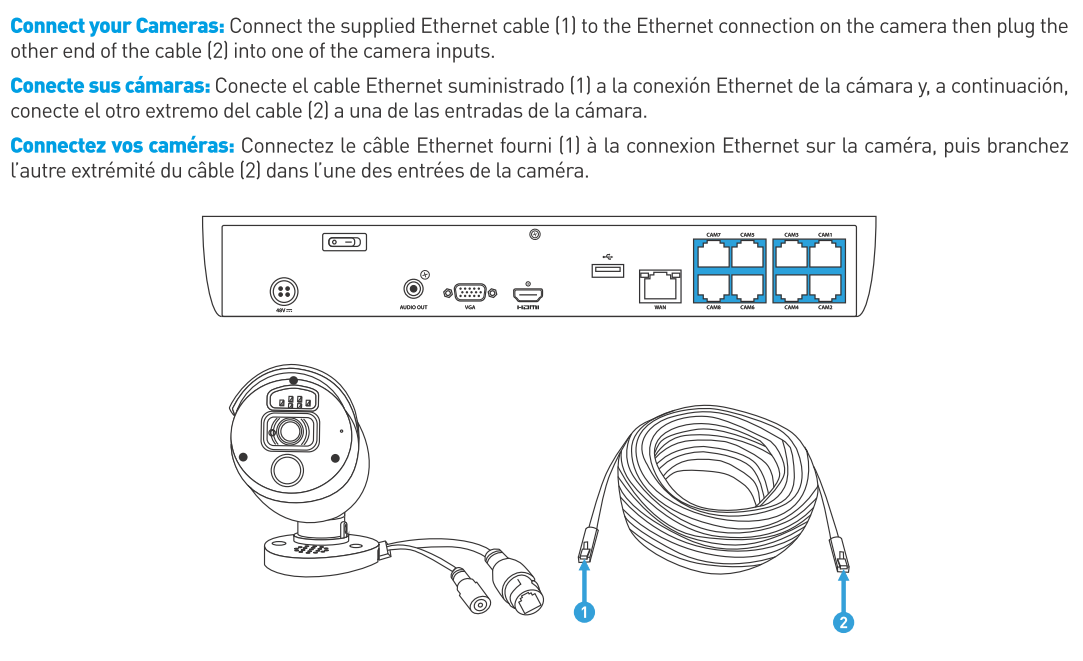 Connect the cables
Camera to Ethernet cable
Grab the Ethernet connector from the NHD camera and then grab the camera cable (Ethernet/network camera cable) that came with the kit. Connect these two together. You should hear a clicking noise when you connect them together.
NVR 7300/7400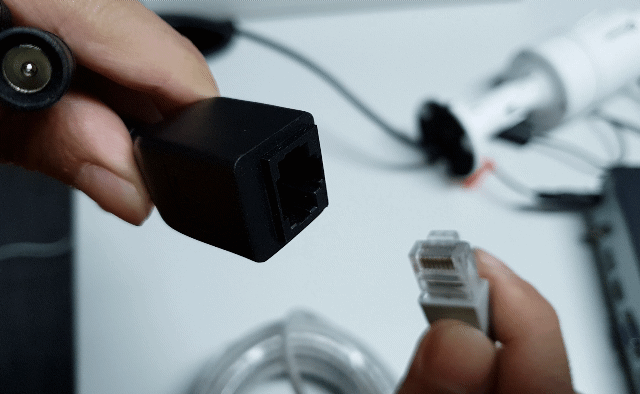 NVR 8580xx/8780xx series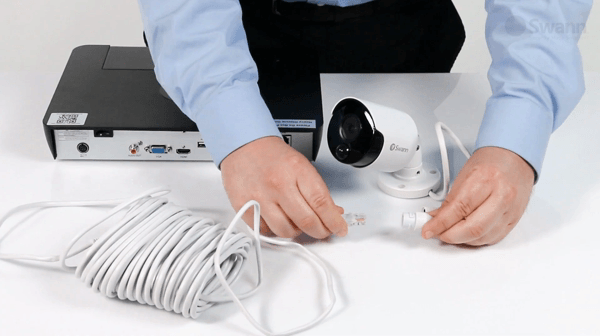 Ethernet cable to the PoE ports
Grab the other end of the Ethernet cable and connect it to the back of your NVR system. Only connect this cable to the Ethernet port that has a number and is in a group with other Ethernet ports. See the sample clip below.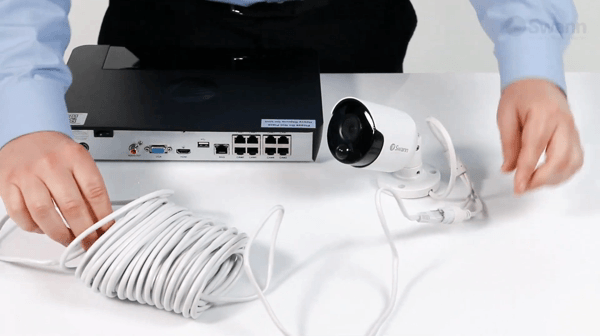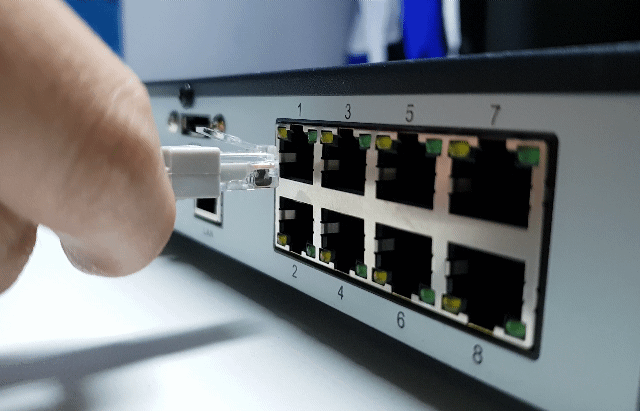 If the NVR camera PoE port has LEDs, like the NVR 7300/7400 above, they should light up once a connection has been made.
For the NVR 8580xx/8780xx series, go to the Main Menu screen and select Display. Under the IP channels tab, there is an IP camera table that will show you the cameras that are connected to the system. Under the State column, the green Play icon indicates that the camera is working fine.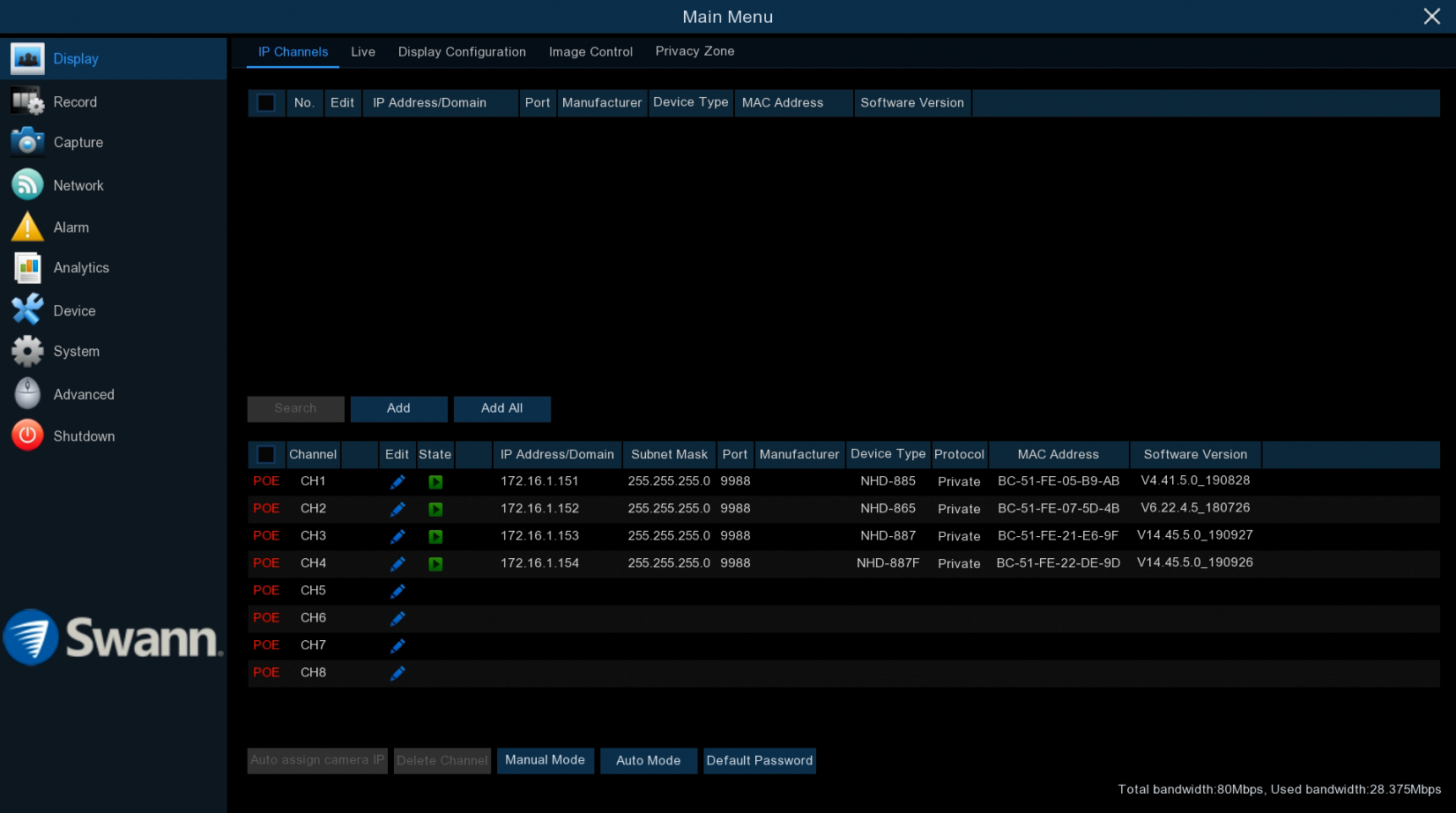 If there is no video feed from the NHD camera, do the following:
Plug the Ethernet camera cable to another port.
Use a different Ethernet cable.
Use another camera.
This will help in identifying which one is causing the problem. NVR cameras can take up to 30 secs to boot up and display on the screen, you may need a little patience.
You are all set! Images captured by your cameras should now display on your screen. If in case it didn't you might want to reboot your NVR and give it a minute or two until the image shows up.