DYK: Recover CCTV (DVR, NVR, or NVW) Admin / System Password via Swann Security App Follow

. . . Swann CCTV (DVR, NVR, or NVW) system users can now recover their console password directly from the Swann Security app?

You can now easily reveal your CCTV password in the Swann Security App. Just navigate to the Device menu, select the DVR, NVR or Wi-Fi NVR device, then press the six periods (iOS) or eye symbol (Android) symbol next to "Password" to reveal your password. Before revealing the CCTV password, your phone or tablet will ask for a security authentication, which could include the device PIN, biometric login or Face ID, depending on model.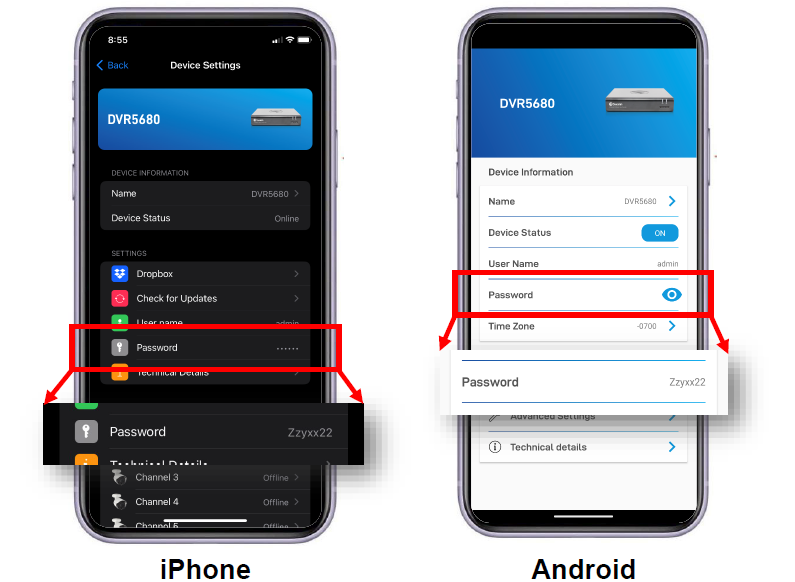 Important fact: Between 10% and 30% of calls to our Swann's Tech Support team are requests to reset user's CCTV system password because customers forgot it!