Error: Please enter an email address that can be used to receive a reset code for a lost or forgotten password in the box below Follow
This error appears in the Startup Wizard of a V8 DVR or NVR. 
This error means that you may have typed a comma instead of a period or dot for the email address.
In this image, the encircled button on the keyboard is the period or dot. Make sure to use this before typing 'com' to complete the email format so you can proceed on the Wizard.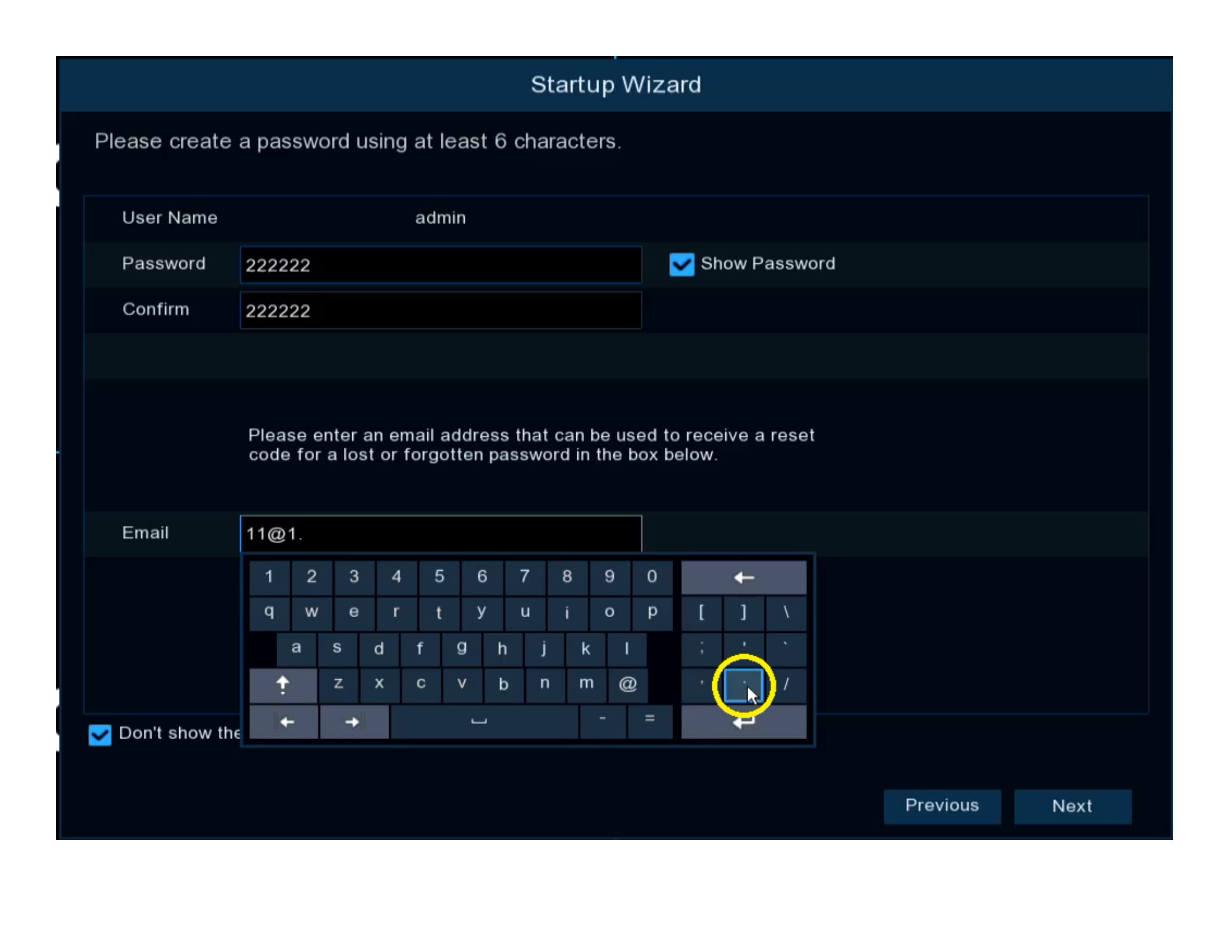 The dot is in the bottom row, middle column on the right side of the on-screen keyboard.