Swann Security app: Error code 1015 Follow
This error appears when you tried to reset your Swann Security account password but typed a new one that was too similar with your old Swann Security account password.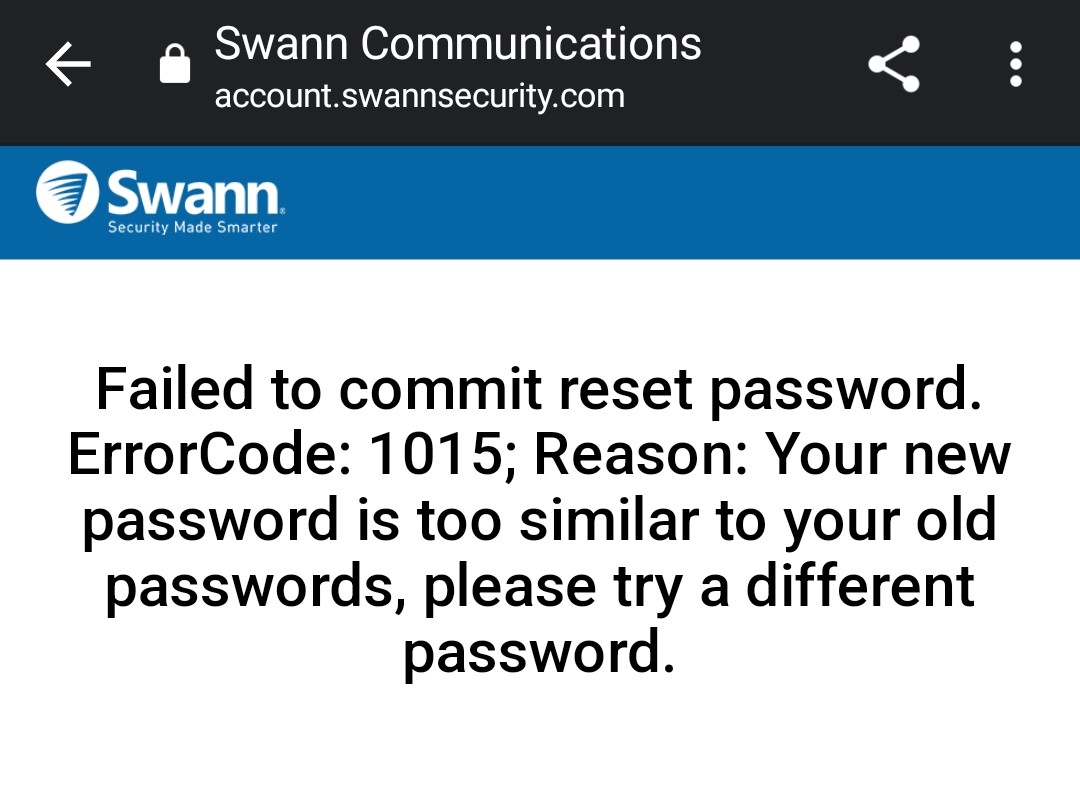 To change the password to a different one from this page:
Go back to the email with subject: Swann Security Forgotten Password.
Click on the linked "here" in the email message.
Type a new password that does not have the same word or string as the previous password.

Ensure your password is between 6-32 characters in length.
You can use letters and numbers.