General Idea: On-screen Display (OSD) or Image Control Follow
In this article, you will learn some of the most useful On-screen Display (OSD) or Image Control settings that may fine-tune the image quality of your camera if the default setting is not your kind of thing. You may think of it as in-depth settings of your well known Hue, Saturation, Brightness, and Contrast settings that most TV has; but for cameras.
To access this on your NVR (such as NVR8-8580), you can access the Menu then go to Display > Image Control. Select the gear icon to change the settings.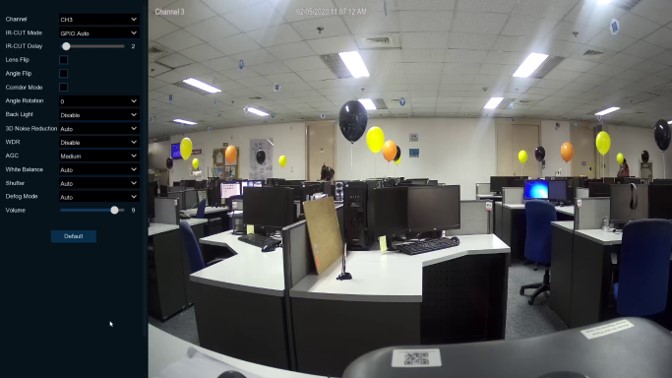 To access this on your DVR (such as DVR8-5580), you can select a channel first by clicking it once until the camera toolbar appears, then click the PTZ icon then the center button.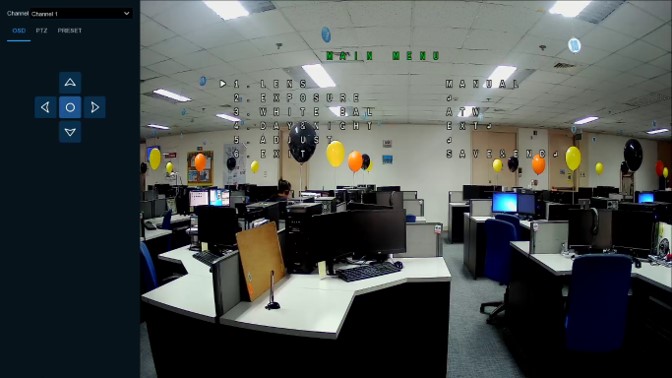 See below the some terms used in the settings:
Exposure - can affect brightness, motion blur, shadows, and highlights.
Shutter - directly affects motion blur and brightness. If the value is low, you will get less motion blur but a darker image than the previous setting. If the value is high, it will increase the brightness but may result in motion blur on some speed.
Brightness - as the name suggests; everything will be brighter if the value is high.
WDR - Wide Dynamic Range; balance the shadows or dark areas and lowering the brightest area; used to avoid losing details due to too much darkness or brightness.
Backlight - increases the exposure or brightness of a selected area; used for areas where the sun or light is causing the subject to be dark or as a silhouette.
White Balance - controls how warm (towards orange color) or cool (towards blue color) the image should be, or just leave it on Auto.
IR-Cut Mode or Day & Night - mainly lets you choose:

Auto (automatically switches to black and white if it is dark)
Color (stays on color and won't use IR during dark)
B&W (stays on black and white while using IR); more options are available depending on the camera model.

Noise Reduction - smoothens the image, therefore, losing details in the image (may look like low quality is overdone).
Mirror or Flip - flips the image horizontally, vertically, or both (equivalent to 180-degree rotation).
Defog - reduces the haziness of an image; makes the image a bit sharper.
Check your camera's OSD Manual or NVR's Manual for more details.