Setup Swann USB Wi-Fi Antenna on V8 units Follow
NOTE: This guide is for the following recorders : DVR-4480G, 4480RN, 4480V, 4580G, 4580RN, 4580V, 4680, 4680RN, 4680A, 4680X, 4680XN, 4685, 4685RN, 4780V, 4980, 5580, 5580A, 5580G, 5580G2, 5580RN, 5580RU, 5680, 5680A, 5680RN, 5680X, 5680XN, NVR-8580, 8580RN, 8780, 8780RN
Note:
The Swann USB Wi-Fi dongle can only connect to a 2.4Ghz band wireless connection.
If you have 5Ghz and 2.4Ghz bands joined in one wireless connection, while this can sometimes work, we recommend separating them and connecting the USB Wi-Fi dongle to the 2.4Ghz band only. Please consult your wireless router manual or ISP (Internet Service Provider) if you need help setting up this connection.
To set your DVR or NVR with V8 firmware wirelessly using Swann USB Wi-Fi Antenna, you must do the following first:
Firmware must be V8 - to check the firmware, access the Menu and proceed to System > Info. If it isn't, proceed here to get the latest firmware:

How to do OTA update?

Disconnect the Ethernet cable - if you left this cable connected, it will only be using a wired connection and the Wi-Fi Antenna won't be detected or work properly.

Once done, proceed below.
| | |
| --- | --- |
| | Insert the Wi-Fi Antenna to the USB port at the back and wait for a couple of seconds before you proceed. |
Go to Menu then Network > Wi-Fi. If you do not see this tab, try the following in order: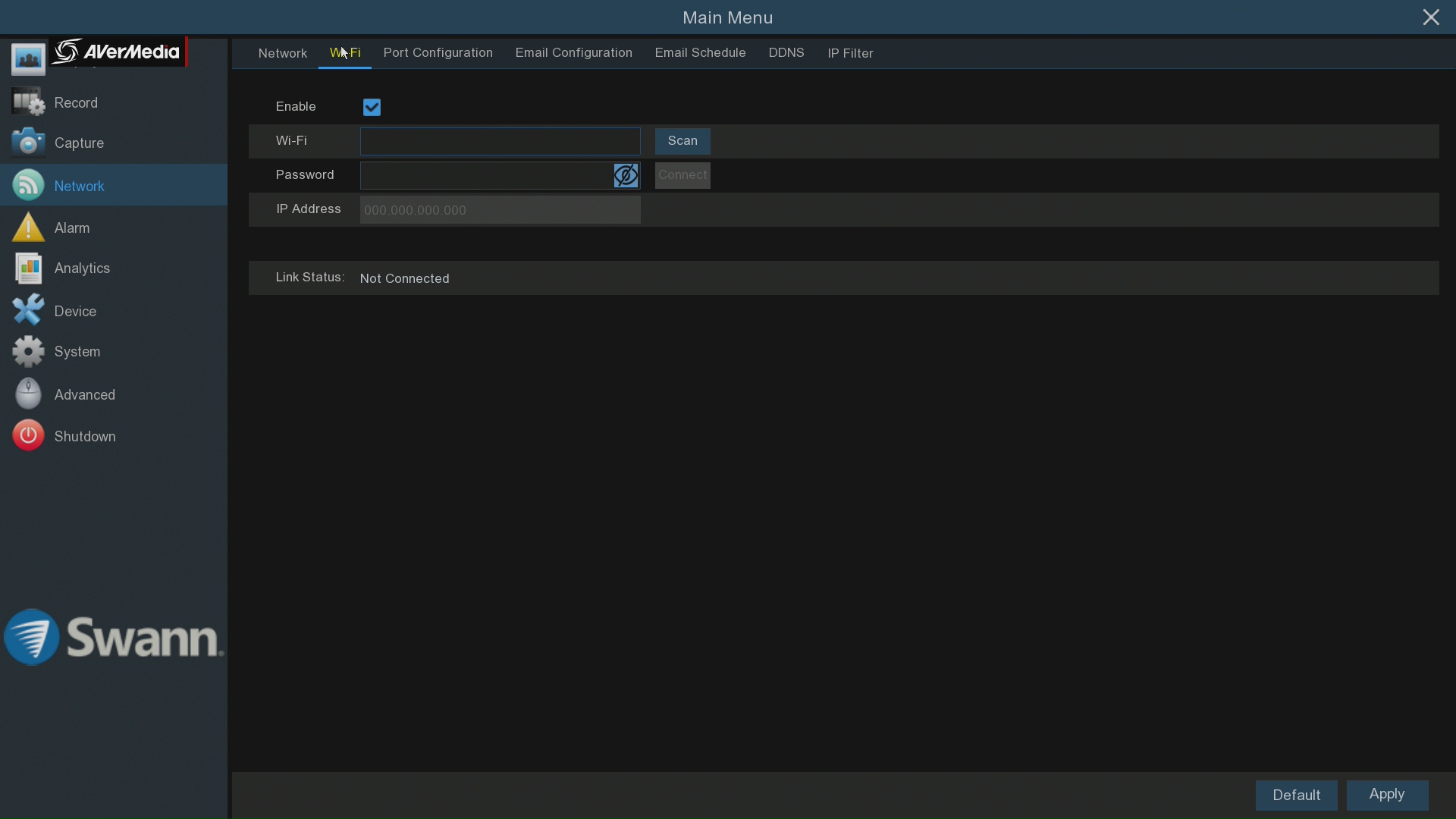 Close the Menu, wait for a couple of seconds then try again.
Unplug the USB Wifi Antenna and plug it back in again. Make sure it's properly plugged in.
Try another USB port and do the previous step. (If you are using a DVR, the USB ports at the front can't be used because are reversed.)
Reboot the recorder then try step a and b.
Click Scan to see a list of available Wi-Fi. Select your Wi-Fi then click Save.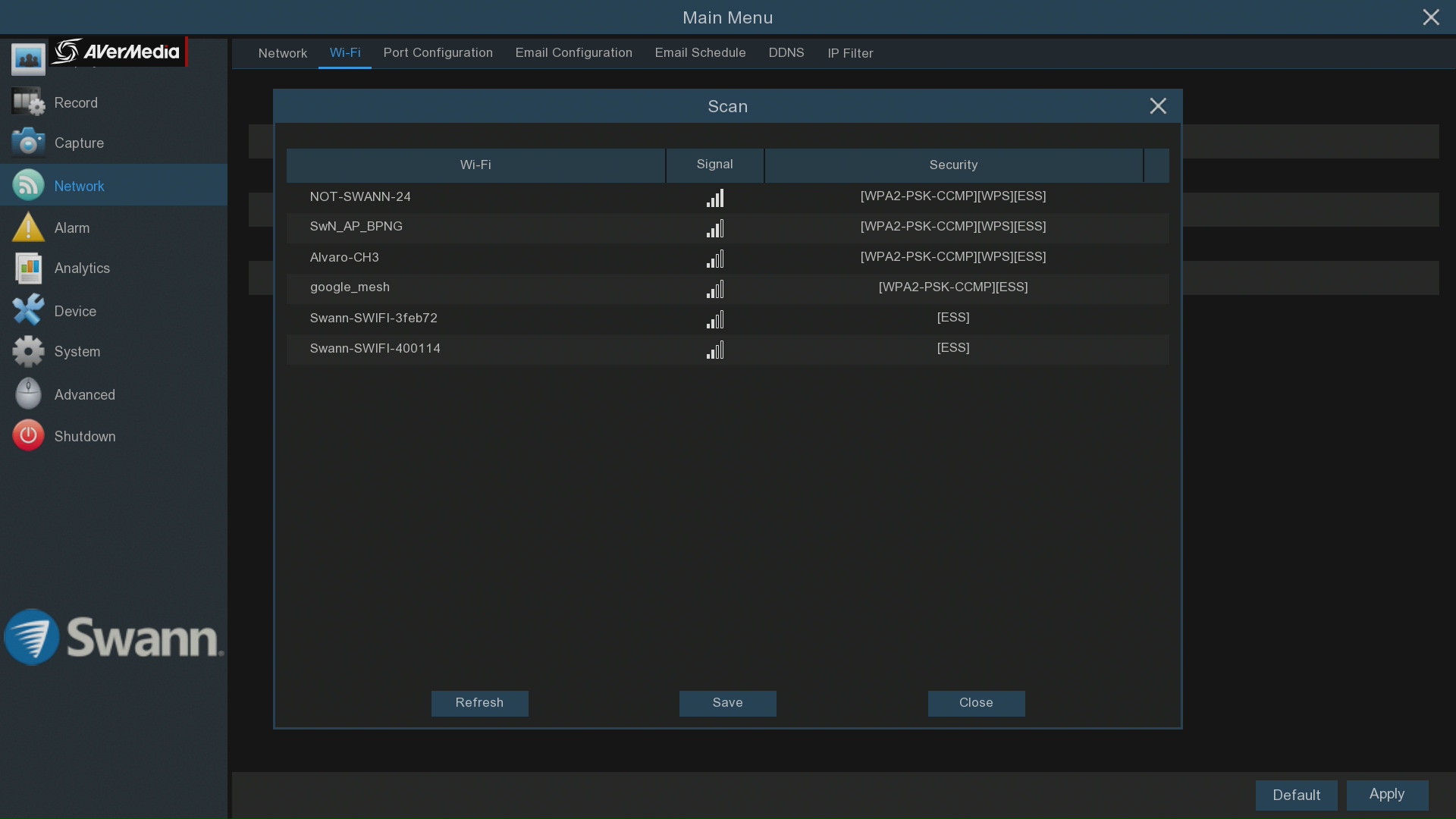 Below that, enter your Wi-Fi password. Click the 'eye' icon to see what you've typed. Once done, click Connect.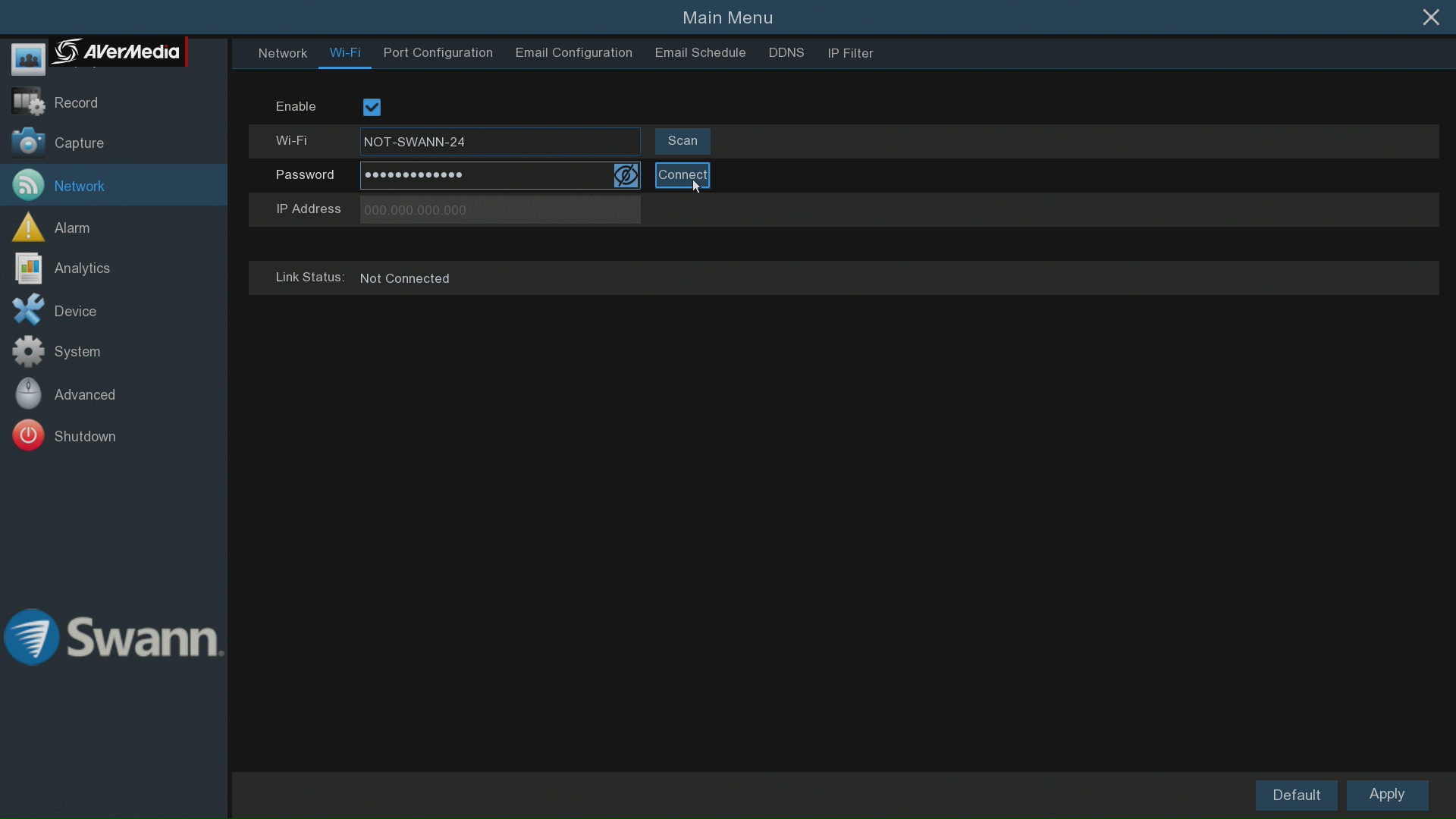 The recorder will connect to your Wi-Fi then you need to click OK. The Link Status will change to Connected. Click on Apply to save the settings.

NOTE: If the Wi-Fi dongle needs to be removed, click the "USB Wi-Fi" button on the Menu Bar (next to the date & time), then click "Safely remove USB Devices". Remove the Wi-Fi dongle then click "OK".