PRODUCT RECALL: Swann Wireless Door Chime DC820P model Follow
Please be advised that there is a product recall of our Swann Wireless Door chimes that were sold between January 2015 to February 2017.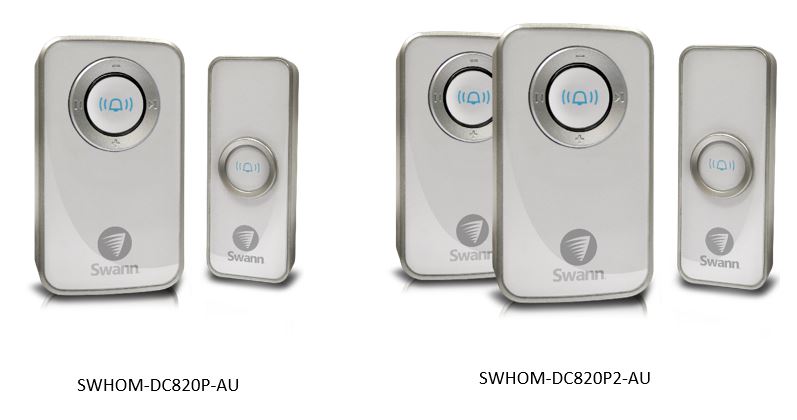 Wireless Door Chime with mains power (1 receiver) model SWHOM-DC820P-AU
Wireless Door Chime with mains power (2 receivers) model SWHOM-DC820P2-AU
The back cover of the receiver unit may detach from the front cover exposing live parts.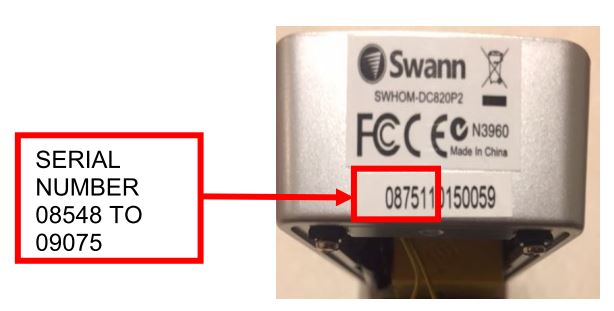 The model number and serial number are located on the receivers. Units marked with serial numbers starting from 08548 to 09075 are affected by the recall.
Stop using the Wireless Door Chime immediately by turning the power off at the socket outlet. Then, check the serial number on the receiver.
If the serial number is covered by the recall, please contact Swann Communications in Melbourne, Victoria on 03 8412 4663 to arrange a replacement.
Click the link below to see more information on the Product Safety website about this recall.