Export recordings on HomeSafe View software Follow
NOTE: This guide is for the following recorders : DVR-1590, 1600, 4575/4580/4590, 4780, 4980, NVR-7450
NOTE: This guide is mainly for Windows computer but the concept is the same with Mac.
Choosing a download path
Open HomeSafe View software - if you don't have the software yet, download it from the articles below:
3. Choose File.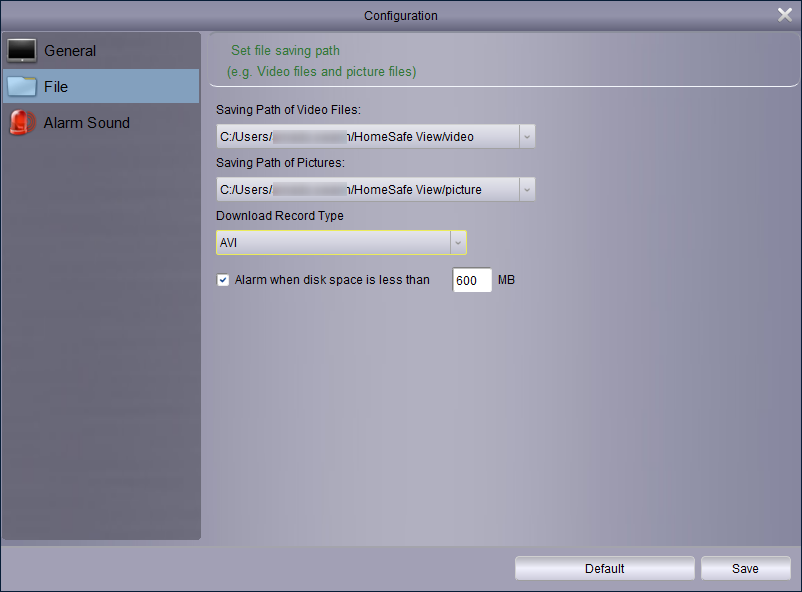 Take note of the Saving Path of Video Files - you can also change the path by clicking the arrow next to it.
4. Choose AVI - to assure that the file is playable on the computer, choose AVI under Download Record Type.
5. Click Save - to save your changes.
6. Close the window.
---
Searching recordings
---
Downloading recordings
NOTE: Check this article to know how to play the recordings on your computer: How to play exported recordings on a computer?