Swann Security VMS access for V8 units Follow
NOTE 1: This guide is for the following recorders with a similar interface: DVRx-4480V, 4580V, 4680, 4780V, 4ch 4980V, 8 and 16ch 4980, 5580, 5680 and NVRx-8580 and 8780. It is NOT suitable for standalone cloud storage cameras.
NOTE 2: Support for Swann Security VMS is limited to installation and P2P connection setup only. Advanced network setup and port forwarding are not supported.
Minimum System Requirements:
Windows 10 or later

Intel 9th Gen or AMD Ryzen Quad Core or greater at 3Ghz or higher

16GB RAM (32GB or greater recommended)

Dedicated Graphics Card

500GB storage (for software and clips, larger storage may be needed for local recording to PC)

4Mbps upload (8Mbps or greater upload recommended)
Installing the software:
Download Swann Security VMS from the links below based on your operating system (OS) and install as per usual. Click here to check the file version history.
Windows - download the VMS version 2.7.84 software HERE then proceed below
If this prompt appears, click More Info then Run Anyway then continue with the installation.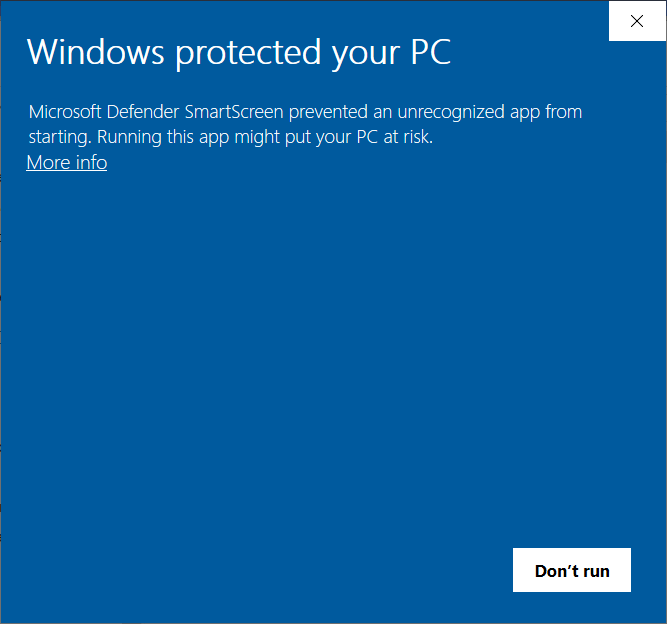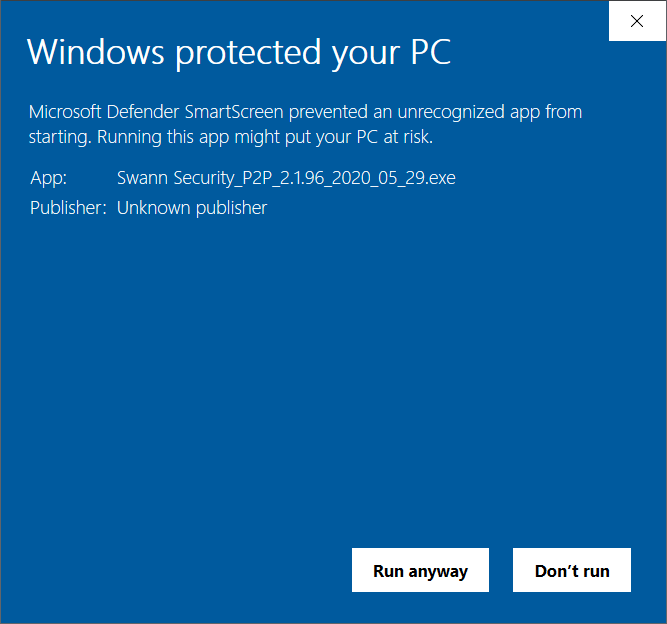 Once installed, open the Swann Security program and follow the steps below:
Set a password - to protect you from anyone who wants to view your unit on your computer.

Set a security question - will be used when you forgot the password your set.

Login - just type in the password you've set earlier. Username is admin.

Add device

Click the

Home

icon (top-left) then choose Device Management


Click the

plus (+)

icon (top-right)

Enter your recorder's details:



Device Name: <name anything you like>
Login Type: P2PID
P2PID: <20-character alphanumeric code; found at the top of your recorder>
Protocol: Private
Media Port: 9000
User Name: <recorder's admin username; default is

admin

>
Password: <recorder's password>

Click

Add

Status - Online - under

Status

column, a

green box

will appear to indicate that the recorder is online. If not, double check the connection to your internet or the username and password you entered.

Stream - click the

Mainview

icon (monitor with 4-boxes) at the top or when you click the Home icon.



Click the arrow beside 'root' to expand
Once you see your device, either

click and drag

the device name to any boxes at the right OR

click and drag

a specific camera to load.